The successful sales process generally starts with prospecting, setting appointments, qualifying leads and eventually concludes in closing sales.
Many development sales training programmes today mainly concentrate on important stages in the sales cycle such as presenting and closing sales, presuming that prospecting and contact initiation has or will be made. According to results  90% of sales people experience hesitation in initiating first contact with buyers, which is severe enough to restrain sales contact activity altogether. Although only the initial step in the process, hesitation at this stage is often responsible for the failure of salespeople when creating sales (Behavioural Sciences Research Press Inc.).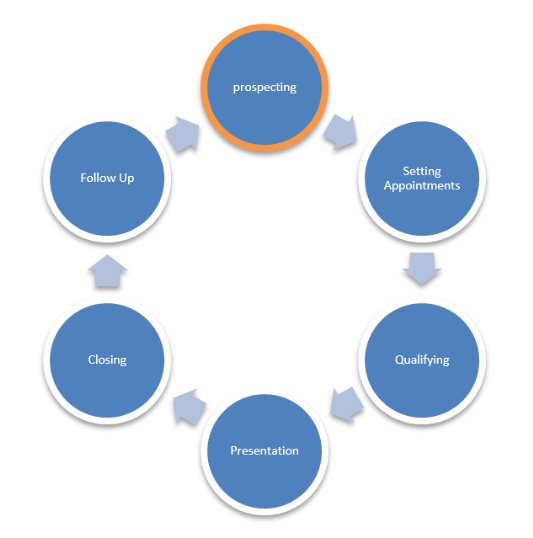 How Can Confident Approach Help You And Your Team Sell More?
The emotional discomfort experienced when initiating contacts with prospective buyers is called Sales Call Reluctance. It is what restricts the ability to generate new leads and develop existing business relationships.
You can help your staff to directly influence and target their selling styles, behaviour and emotional barriers with the help of Confident Approach's Sales training.
Confident Approach excels in recognizing what may be at fault within a company's sales or marketing team and provides tailor made, call reluctance sales training workshops to target and overcome the problem in order to create a fully sufficient sales team.
Of course, Confident Approach does not only focus on the initiation of sales and the prospecting stage in the selling process. Workshops such as Style Logix Workshop, target further stages in the cycle namely, the presentation stage, in order to ensure the full care and attention of every individual willing to improve their selling skills.
The workshops which Confident Approach offers are:
Master in Sales Excellence – 4 day workshop
A four day workshop for sales managers providing them with a solution to identify and change their team's unproductive behaviour patterns, so that they ultimately sell more.
Confident Approach Workshop + Coaching – 1 and a half day workshop
A one and a half day in-house training session utilising scientific testing to identify the needs, weaknesses and behavioural functions of each sales member in an organisation. This method of analysis then enables Confident Approach to offer tailor made coaching and guidance for each individual sales team member, based on their test results.
Personal Best Program – 12 sessions
A bespoke coaching scheme offered by a personal coach who provides guidance and feedback on an ongoing basis, working on and improving an individual's performance, productivity and needs.
Style Logix Sales Effectiveness + Coaching – 2 day workshop
A workshop to introduce sales managers to six effective selling styles and reveal how identifying a true adaptive selling approach for each sales person can mean more closed sales.
Workshop for Recruiters – Scientific Sales Selections – 1 day workshop
A one day workshop to help recruiters challenge their selection process and equip them with the right scientific assessments to identify and recognise the strengths and weaknesses of a job candidate.
Since 2008 Confident Approach has assisted various different businesses, both local and international, to increase their sales and help sales staff overcome sales call reluctance. Here's what they have to say about their experience:
"Our sales people did almost no prospecting at all. However, after the Sales Call Reluctance programme they reached their five year targets in almost one year".
Sunfab Hydraulics AB, marketing manager 
"Since 2008 we have a Sales Call Reluctance concept as a part of our educational programme for consultants and managers. The greatest gain within this programme is improved accountability at the individual level, improved time management, common language and most importantly in creating the culture without excuses."
Randstad Sweden, HR manager
"Two months after training and coaching sessions with Christer B. Jansson, our sales results tripled. What I particularly appreciate about Sales Call Reluctance is that you can follow the progress of your development through testing. I can heartily recommend the Sales Call Reluctance concept, especially for small businesses like ours".
Lotsen Kommunikation AB, CEO 
Why is your sales team not closing as many sales as it would like to? Get in touch with us for more information about Confident Approach's sales training or for a bespoke training programme, tailor made to suit your company's needs.